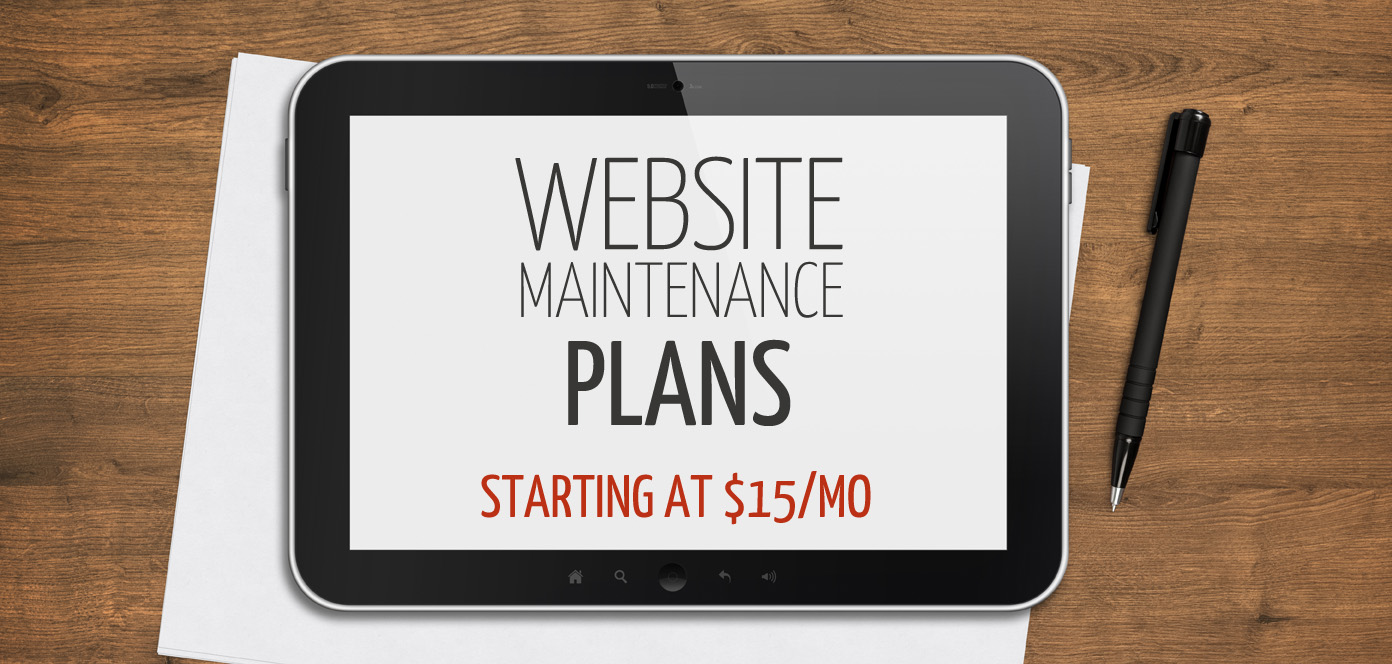 Our Website Maintenance Plans are designed to help you with your website or your needs as a website owner. It is for service that is "above and beyond" that of standard web hosting support where will we now be able to perform tasks such as the following:
Send out Newsletters or other mailings

Perform security updates and patches to your software
Change or update content on your website

Create new pages, images, or other materials for your website

Software updates & maintenance (Ie: WordPress installations and upgrades)
The Website Maintenance Plans are offered as 6 different packages available to fit your needs and budget. No matter the size of your business, you can choose the amount of hours best suited for you.
Normally website design and development work is billed at the rate of $75 per hour. When you sign up for a website maintenance plan, you receive the special rate of $60 per hour on all plan hours. You will also receive high priority service and your requests will be escalated above normal design requests.
Our goal is to provide discounted hourly rate services and a controlled monthly budget to allow you to focus on your business, and let us handle your website needs for you.
What Can I Use My Hours For?
Do You Have a WordPress Site?
A website maintenance plan is an easy and reliable method to keep your website current and up-to-date, while keeping your costs to a minimum. It is also a great way of ensuring you will be able to get help with your site when you need it.
From time to time, you may wish to edit the content on your website. Some frequent requests that we receive are things like updating service offerings or making seasonal changes such as including holiday hours, adding or removing employees or even posting newsletters or company updates.
We especially recommend a Website Maintenance Plan if you currently have a WordPress site. Your WordPress website needs regular maintenance to run optimally. Updates are always being made to WordPress itself as well as themes and plugins. Keeping your WordPress installation up-to-date is extremely important, especially since so many WordPress updates are security fixes and patches that will prevent potential exploits of the vulnerabilities of your website or blog.